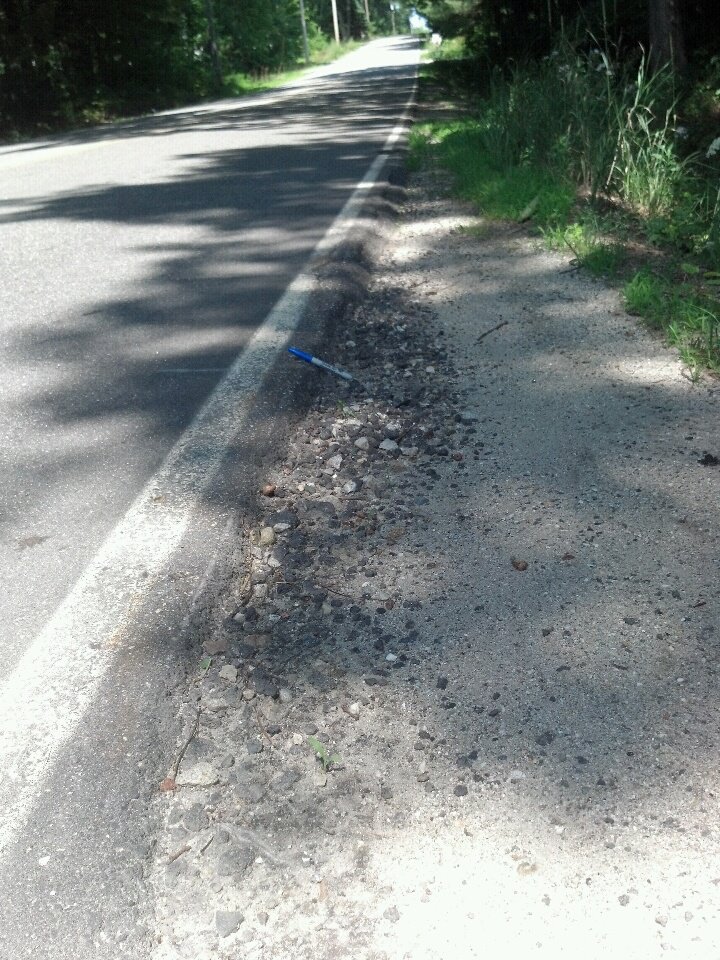 The sign at Gray's Public Safety building on Saturday read 95 degrees, but that didn't stop a small group of dedicated bikers and walkers from heading out to do a survey of local road conditions.
The goal was to identify where there were paved shoulders and sidewalks, and where these were lacking. We were also interested in the condition of the shoulders, and where crosswalks were located and where they weren't (and were needed!). Finally, we wanted to get a sense of how experienced bikers and walkers would need to be- would a road be safe for kids, or would you need to be an expert biker to navigate through potholes and traffic at the same time?
We were able to survey the major routes through Gray village, as well as around Crystal Lake, and will keep adding other routes. Many thanks to Rick Licht and Tracy Ross for helping to organize and train the surveyors, and to Sue Austin, Daniel Rowe, and David Brichette for their willingness to trudge down roads in the heat.
I teamed up with Sue Austin, and we bumped into several people who expressed great enthusiasm for having a bike-ped plan! Next step is to collate all the data and to finish the surveying. We also plan to do a survey in the fall to get broader community input into the plan. Stay tuned!
Bike – Pedestrian Planning Completes Road Survey